Kundalini Yoga festivals, an opportunity for the community to meet, celebrate and grow together!
We will be teaching in France (European Festival & the Printemps du Yoga), Austria, Australia and China.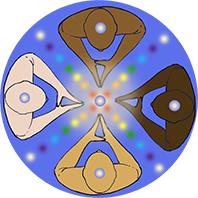 "By giving from the heart, we reconnect to that source, elevating our soul and fulfilling our destiny." – Yogi Bhajan
AAA at the European Kundalini Yoga Festival
Where?
France, Mur-de-Sologne
When?
Every year 10 days in July / August, 3 days white tantra (White Tantra), about 3000 participants.
Le Printemps du Yoga

Where?
France, le Domaine du Fan.
When?
May-June (Dates change every year depending on school holidays).
2022 May 26-29
Austrian Kundalini Yoga Festival
Where?
South Austria
When?
June (Dates change every year depending on school holidays).
Australian Kundalini Yoga Festival
Where?
1 hour from Brisbane
When?
September-October (Dates change every year depending on school holidays).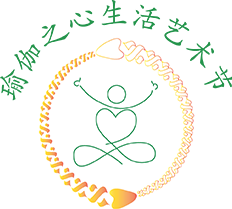 瑜伽之心生活艺术节 The Heart of Yoga Festival® – China
Where?
Yuhu village, Lijiang, Yunnan Province
When?
Organised by Ajai Alai Awakening
We have been dedicated our energy to offer a path of transformation through the practice of Kundalini Yoga and by embracing the lifestyle that Yogi Bhajan offered to us.
Our personal discipline is an important part of our growth but we also need to come together and deepen our collective space of consciousness by living together, meditating together and celebrating togetherness. Yogi Bhajan said that marriage is the highest yoga. Marriage means that there is a commitment and a common motion. It applies as well to the relationships within the community with your peers, to the relationship teacher-student.
In 2019, we decided to launch a new yearly opportunity to raise our frequency and explore Yogi Bhajan's teachings together: THE HEART OF YOGA FESTIVAL®!
The purpose of THE HEART OF YOGA FESTIVAL® :
• To come back to the essence of Yogi Bhajan's teachings and connect to their universality,
• To deepen our practice and knowledge with authenticity,
• To experience a real transformation, with simplicity and joy,
• To learn to be together, with respect to ourselves and others,
• To come together as a Sangat (community), with our family and children, and serve each other!
For more information, please contact us.
The Chinese Kundalini Yoga Festivals
The Chinese Kundalini Yoga Festival continues with a new format! Since 2012, date of the first Festival, the main highlights of the festival have been the possibility for the Chinese Sangat to meet in a neutral event, to serve each other, and to celebrate together. Instead of meeting in one place and having a big gathering, we invite you to organise your own Festival in your own city at a common time in July. In order to keep the high spirit of the Festival and to guarantee a pure intention and a clear focus, we have written guidelines which have been approved by all the lead trainers in China.
The Festivals are community event based on selfless service (seva) which means that the organisation is based on voluntary work to serve the community. The festival belongs to the community and all Kundalini Yoga schools and centers in China are welcome to participate.
The Festivals are an opportunity to experience what is Kundalini Yoga, its life-style and the values of a dharmic life according to the Teachings of Yogi Bhajan. The diversity of themes and teachers makes the festival a great opportunity to discover Kundalini Yoga and also to deepen your practice. It also offers a family space and includes a children camp.
The Festivals are also a place to give an opportunity for local teachers to share their experience and teach workshops on topics that inspire them.
The Festivals will aim at invite teachers & students from all teams to be on the organisational committee and in seva groups. Focus on connecting the Kundalini Yoga students and building trusting communities.
We believe that such an event carries important values to inspire a society of service, respect and love.
For more information, please contact us.