Deep meditative experience to clean your subconscious and remember who you have always been, with Sarbat & Satmukh, ENGLISH
About this event
The AUSTRALIAN ONLINE REBIRTH WORKSHOP aims at developing a subtle sensitivity to your being. Your sensitivity is necessary to experience a sense of completeness and oneness within yourselves. The energy that you once used to get validation from outside, will be available to attract what you need to make your unique contribution to the world. As you establish a sense of your own identity and your self-authority, your destiny will unfold.
The online rebirth workshop is an opportunity to clean your subconscious in depth and find a source of creativity that might have disappeared from your life long ago, buried under your mind constant chattering. You will connect back to your physical body opening yourself to a new vitality.
Why joining the Rebirth?
* An alternative to the White Tantra for your certification Level 1 Teacher Training
* A deep meditative & cleansing experience
* An encounter with your deepest self
Each Rebirth workshop includes a minimum of 6 hours meditation.
Schedule
Friday June 3: 18.30-22.30 (CEST – Brisbane Time)
Saturday June 4: 5.00-7.30, 14.00-19.00 (CEST – Brisbane Time)
Fees for the workshop
98 Euros (143 AUS$) if you register until May 18
128 Euros (187 AUS$) if you register after May 18
AVOID BANK FEES!
If you pay from an Australian bank account, we suggest that you via wise.com
Please send us an email and we will send you a specific WISE link to proceed:
contact(at)3aaa-kundalini.com
Very easy to use and no charges from your bank!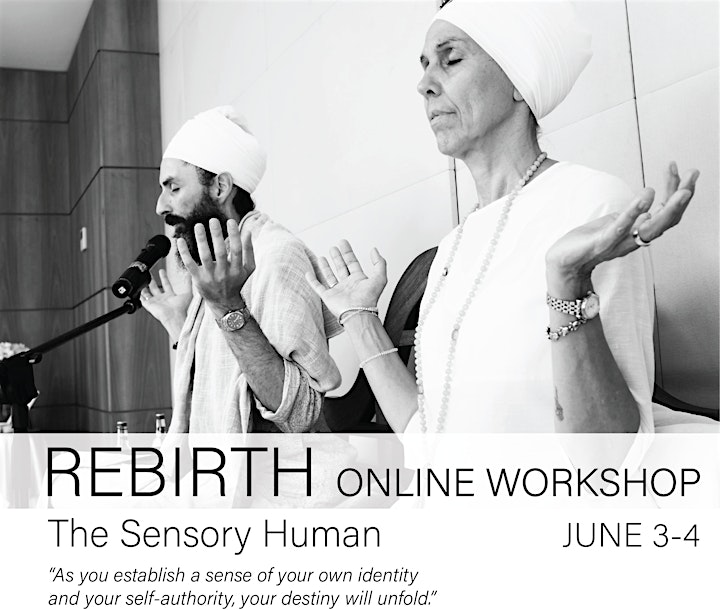 Your teachers
SAT SARBAT
Sat Sarbat is a KRI Kundalini Yoga Lead Trainer Level 1 and 2 and Mentoring Lead. She offers KRI teacher trainings in several countries in Asia, Australia and Europe. She offers also the SunChild teacher training, a programme created by herself for teaching yoga to children. A passionate of numerology, she has been studying it for several years and offers private numerology consultations and special workshops in that field. In 2015 she and Satmukh created this numerology training to become numerologists, and are now ready to start offering it.
[Click here for the full bio: SAT SARBAT]
SATMUKH
Satmukh is a KRI* certified Kundalini Yoga Lead Trainer for Level 1 and Level 2 programmes, and Mentoring Lead. He is also a trainer in the SunChild program to teach Kundalini Yoga to children and develop awareness on conscious parenting. Qualified in Tantric Numerology, he offers Numerology consultations. Together with his wife Sat Sarbat Kaur he created in 2015 an Aquarian Numerology Training for numerology consultants. Satmukh Singh is also a healer in Sat Nam Rasayan.
[Click here for the full bio: SATMUKH]
OUR SCHOOL
NON-PROFIT ASSOCIATION, ZVR-Zahl: 1875752181
PRACTICE WITH US!
Check BELOW!